Let's play a little game.  It's called, "How many times can you spot the hunky magician?"  We've all familiar with this fun game right?  Wrong.  This one is a little different because instead of just counting the number of times you see THIS, you must use your multitasking skills to count the number of times you hear the word, "MAGIC".  Sounds pretty simple huh?  Well let's go ahead and see how well you do.  Click on the video below.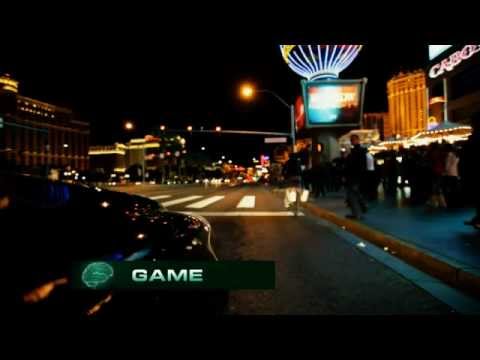 How as simple as you thought huh?  This experiment proves that the word "multitask" is a bit of a misnomer.  The brain can really only focus on one task at a time in order to maximize functionality.  Given this experiment's effective results, I hope you think twice the next time you decide to text and perform a Criss Angel SCARECROW or eat a popsicle and shoot your BOW AND ARROW.
The video was from a program on NAT GEO called, "Brain Games". If you found that entertaining, I suggest you check out some of the channel's other amazing programs and content.
Have you ever wondered how to move a mountain?  Nat Geo will teach you.
When snowboarding's super stars like Shaun White, Louie Vito and Mark McMorris perform insane freestyle tricks in the halfpipe, it's a soaring, exploding sight to behold. One crew is responsible for designing and building these progressive snow sport venues that allow them to take flight. Chris "Gunny" Gunnarson and his team at Snow Park Technologies (SPT) build some of the most innovative projects on snow.
Mountain Movers, National Geographic Channel's new adrenaline-packed series presented by Chevrolet, goes behind the scenes to show viewers how these world-class, high-intensity snow competition courses are constructed. Starting Thursday, May 9, at 8 p.m. ET/PT, bundle up as the hazards of winter weather, avalanches, heavy machinery and big personalities present constant challenges. But when metal, wood and snow are finally transformed into something Mother Nature never dreamed of … it's epic. (Visit www.natgeotv.com and follow us at twitter.com/NGC_PR.)