There is no other way to put it.  Nyjah Huston is the best skater in the world.  Not to judge a skater by how much prize money they earn, but it's possible Nyjah has made more money this year alone, than the entire LAT34 staff will make in their entire lifetimes.  That includes when some of us used to work FREELANCE. But his skating lately is a testament to how consistent, technical, and ballsy he is.  Six years ago, I thought he was just another scrub with DREAD LOCKS who could rip with the rest of them, but soon discover the magical herb that matches his old HAIR.  Luckily, Nyjah has grown up to be a fine, young, humble, adult, with skills that does most of his talking.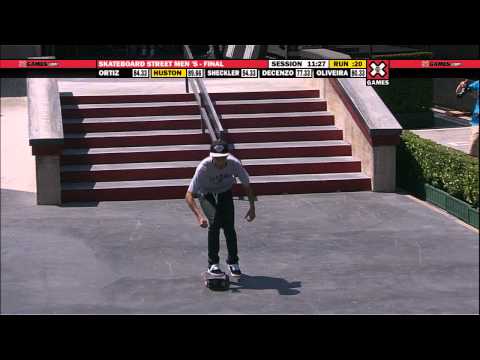 There is no other way to put it.  Luan Oliveira is my favorite skater in the world at the moment.  I thought that the only thing Brazilians are good at are surfing, MMA, making music, and of course, WAXING.  But an explosion of amazing ass skaters have come onto the scene and taking no prisoners.  A bit more humble than their SURFING counterparts, these guys like Luan Oliveira has a great mix of pop, technical prowess, and steez creating the perfect blend of the ideal skater.  You can't frown on his shiznit.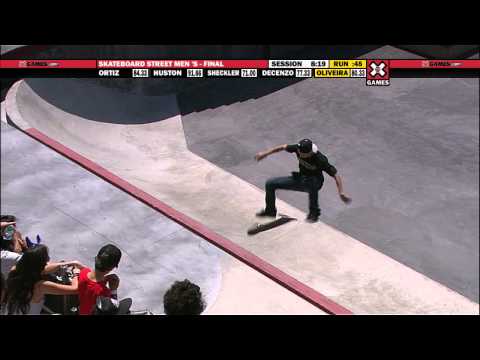 There is no other way to put it.  It's only fitting that the male ADONIS of skateboarding along with his great smile and his BRONZE BOD win the bronze metal at this past weekend's X Games. Ryan Sheckler took gold last year with some amazing skateboarding, but with such a heavy field of skaters from all over the world, Ryan Sheckler did his fans quite proud with an amazing run.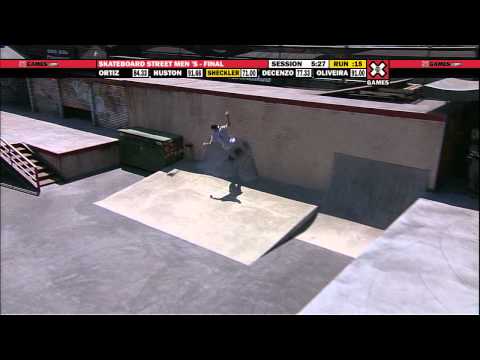 Final Results
1. Nyjah Huston
2. Luan Oliveira
3. Ryan Sheckler
4. Chaz Ortiz
5. Ryan Decenzo