What a fitting day to celebrate Danny Davis' third love which is part of the Danny Davis Favorite Things Series that Lat34.com has been so proud to be part of.It's appropriate because today is February 14th, also known as Valentine's Day and one of my favorite things (or people) was the great WWF wrestler, Greg "The Hammer" Valentine of the 1980's and 90's.Do not to get confused with the Texas politician Tom "The Hammer" Delay who was recently on DANCING WITH THE STARS, although his dance moves were pretty mesmerizing.
But in addition to The Hammer Valentine being one of my favorite people, skating too is one of my favorite activities and skateboarding is today's favorite thing by Danny Davis!My favorite thing isn't exactly skateboarding, but rather the ROLLER VERSION of skating, but nonetheless, it's still in relationship to Danny's street skillz.
So today, we are presenting to you the third video in Danny's Favorite Things series and in this clip, Danny talks about how the pressures of competitive snowboarding can be eased by other sports like skateboarding, which doesn't require any expected level of prowess.He can just skate in his own world where he can be free and learn tricks at his own pace.Check it out…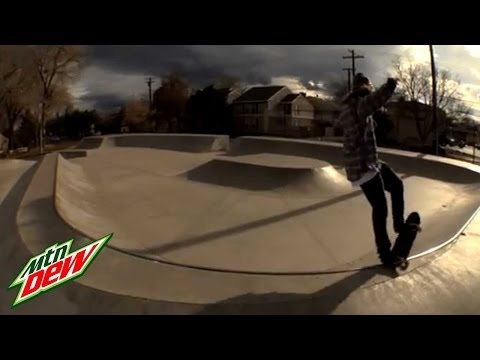 Contest Rules
We want to know what your day-to-day grind consist of AND what sport do you take part of in order to ease away any stress.Are you in school all day long and look forward to coming home to rollerblade like me?Or do you have a 9-5 job at ARBY'S and can't wait to get the smell of meat off you with some laps in the pool?Enter your submissions below and Danny will pick his favorite answer.The winner will receive the limited edition Mountain Dew X Danny Davis Skateboard complete.Good luck!
WINNER
Wow where do I begin.I am a property manager and believe me I haveheard it all.I am so sick and tired of tenants calling me andcomplaining over every little bitty thing.I am on my phone more that Iget to do and physical labor.Oh and it doesn't stop when I gethome.Believe me when I say I am sooo stressed out.I have learned to turnmy ringer OFF!!!!.Whew, I wind down and relax by playing games on mycomputer.It really does take me to another world and I don't even needcalgon
By Connie green