The idea of a super group can either go well, or go bad.  Tonight, one of the biggest super groups in the world just went down to my second favorite basketball team in the world.  When Lebron James announced that he would "take his talents" to SOUTH BEACH, I though, "Oh man.  What a douche". That douche and the rest of his cronies went down to the Los Angeles Clippers tonight and that game was badass.  I hope that super group goes down.  The only thing they have going for them in my opinion is their fake hip-hop GROUP.
But don't get me wrong.  I'm not against all super groups.  In fact, back in the 90's, a band called the WU TANG CLAN completely ripped the hip-hop game to shreds.  When nobody believed that 9 rappers could get along and make a great record, they were wrong.  Half wrong maybe because those guys would fight all the time.
Arnette is proud to announce it has added an elite snowboard team in support of the 2011 re-launch of its snow goggle program.
Joining the family is the legendary Devun Walsh who will serve as Team Captain, along with young guns Zac Marben, Dustin Craven and Sage Kotsenburg rounding out the global squad.
"With the resurgence of our goggle program we hand-picked a team of four guys that truly embody what Arnette stands for, each in his own unique way," says Arnette Global Brand Manager Joe Freitag.  "Their attitude, style, originality and overall love for snowboarding bring them together to make one of the most influential teams out there.  2011 is going to be an epic year, and we're very excited to have such an amazing group of guys representing Arnette on and off the hill."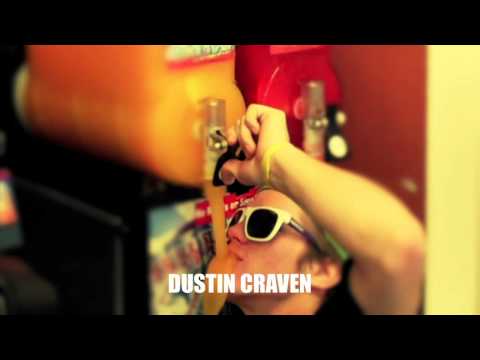 The "first four" are the backbone of Arnette's revamped goggle program and epitomize what the brand stands for: heritage, creativity, progression, good times and balls-out shredding.
In the months ahead, keep an eye out for Devun, Zac, Dustin and Sage who will all be wearing Arnette's new goggles – the Series 3 and Mercenary – as they tear it up this winter.
A few words from the team:
"I'm so stoked to have the opportunity to join such an influential brand, and it's a true honor to be selected as Arnette's snow team captain," says Devun Walsh.  "All the guys are super rad and the new goggles have such a great fit and clean look.  The designers have done an awesome job putting a modern twist on a classic frame with the Series 3, and I'm psyched to wear goggles that work so well in all conditions."
"I'm super excited to be on the Arnette team," says Zac Marben.  "We all have our own unique style, but totally respect one another's riding abilities.  The new goggles look and feel great, and people are stoked that Arnette is back on the mountain.  I can't wait to see what the future holds for Arnette and the team."
"Riding for Arnette is awesome because they were the first pair of goggles I ever owned," says Dustin Craven.  "Arnette has a lot of history in snowboarding and being part of the goggle program feels great.  The team is rad and having Devun [Walsh] on the program is legendary.  I'm pumped on the quality of the new goggles, and their overall look and feel is really cool."
"When I first started snowboarding, Arnette was one of the dopest brands around and I would've done anything to get my hands on a pair," says Sage Kotsenburg.  "Now I ride for Arnette which is an awesome feeling.  The goggles work really well and the team is super solid.  Arnette has some big things coming up this year and I love being part of it."