Of all the action sports disciplines, surfing takes the crown when it comes to creating great movies.Well that and rollerblading considering PRAYER OF THE ROLLERBOYS is probably the greatest coming of age story of all time.Some of my favorite movies of all time are surf films.Growing up as a kid, I had the SURF NINJAS to inspire me having two very successful Filipinos in two starring roles.When I was a teenager, I was at Venice Beach skating while production was underway for one of the most underrated surf films of all time, CHAIRMAN OF THE BOARD starring a pre-juiced up version of the highly comical and highly clever CARROT TOP.These were two really entertaining movies to watch as a kid.
But as I got older and I began to take films more seriously by watching them with an overcritical viewing eye, movies like RIDING GIANTS, POINT BREAK, and of course THE ENDLESS SUMMER were amongst the most influential films I had watched to help shape who I was.
Today, we've got filmmakers like Dana Brown to head the cinematic world of surf films as they share their unique perspective.With his highly praised documentary HIGH WATER, Dana takes us through the 7-mile stretch of freakishly formed waves known as The North Shore.I watched this film the other day with some friends and from the very start, you do not have to be a surfer, or even a fan of surfing to enjoy the visual spectacle that makes up this film.And thank goodness for the rise of female surfers because if not for them, this could have been a surfing encounter starring Fueled Testosterone.You are sure to have your stomach drop as you are watching the opening shots as Dana captures amateur and pro surfers take on these monsters.Check out the trailer and synopsis below.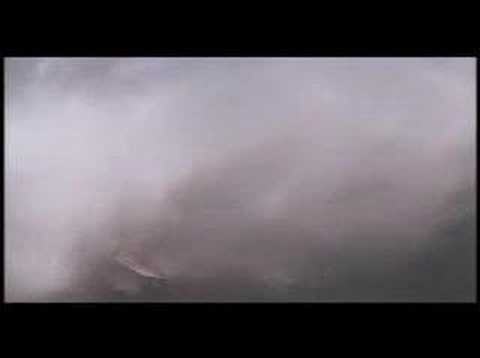 Welcome to the North Shore of Oahu – the 7 Mile Miracle – surfing's Xanadu.A freak of nature that is long considered the ultimate test for surfers.
It's the Triple Crown – the final 3 contests of the year – held in the cyclone of the North Shore between Halloween and Christmas Eve.
The Triple Crown is a catalyst for a big wave soap opera that unfolds around, beside and away from the actual contests.
Fifty-five days of low comedy, high drama and nonstop jaw dropping action with the biggest waves, shile the best surfers young and old, men and women, take the challenge on this beautiful, compelling earthly and human landscape.The North Shore's population triples and locals are joined by heroes, posers, legends, leeches, fans, fanatics, dreamers, saints, and sinners looking for money, fame redemption, love, lust, inspiration, parties, respect, and surf.
400 will arrive to confront their fears of whether or not they should have come: 50 will nearly drown, boards will be broken, stitches given, a few dreams fulfilled, a few nightmares visited, legends bestowed and revoked.
55 days of paradise found.Or paradise lost.This is the crossroads.For some, nothing will ever be the same.